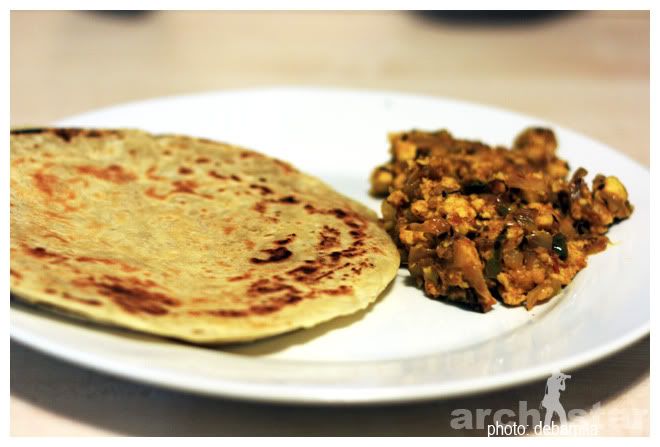 Ingredients:
200 gms Paneer
2 medium sized Onion (Finely chopped)
1 medium size Tomato (Optional)
2-3 Green Chilies (finely chopped)
3 table spoon Oil
Salt (As per test) (1/2 spoon is good enough)
Easiest process to make this dish is, just put the oil in pan and once heated leave the chopped green chilies in it. Then put the finely chopped onions and keep frying in high level for 5 mins before putting the cubed tomatoes. And stir for another 3-4 minutes. Now add salt, a pinch of turmeric and even some spices like cumin powder, curry powder or what ever you want but it is completely optional. And now add Paneer which is smashed or cut in to very small pieces. Keep it on hob for 5 mins or so and now your DISH is ready.